Are you an owner or leader who is feeling isolated, confused,
overwhelmed, or concerned about what a transition may mean
for the future of your business and family?
Our Transition Coaches specialize in supporting leaders as they manage the choices and challenges that arise when leading a family, team and business through succession or any type of transition.
Transition Coaching offer leaders a rare opportunity to stand back and to take a fresh look at the experiences and assumptions that can stand in the way of success.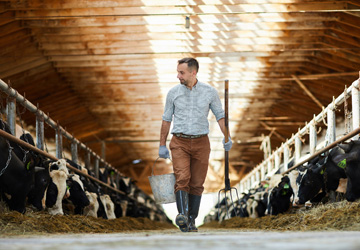 Our Transition Coaches work with you to:
Develop clarity and prioritization of goals.

Improve decision-making.

Enhanced communication with team and family members.

Improve balance in all aspects of life.

Reduce stress and increase confidence  as you move through the transition process.
"When I first started with Rena, I had been in leadership positions for several years and wasn't sure I needed transition coaching. After sitting down with Rena, walking through my Winslow assessment, and listening to her talk about ways she could further support me, I knew it was going to be a great fit. I faced numerous new and complex situations during our time together and she was with me every step of the way. Rena understood each unique circumstance and provided individualized responses, suggestions, resources and feedback. No canned coaching tips, everything was specific to me and my situation. Rena is compassionate, responsive, and flexible. Her experience, knowledge, and recommendations pushed me to further my skill set as a leader and I was able to pass some of the lessons learned on to other members of my team." – TPBA Coaching Client
"Rena is an excellent coach and trainer with an eye for detail. She has amazing interpersonal skills which allow her to connect with people across different domains. She is also a great strategist as well as problem solver."
"Rena has helped me get refocused and energized. Mapped out a new business plan, with weekly, monthly, and quarterly goals. Her energy and enthusiasm are contagious!"
"Working with Rena has paid off in so many way! Her fun, upbeat and positive personality make tackling tough issue so easy. We have taken the information and ideas she provided to us and use it daily! There were so many planning issues and conditions we were not prepared to handle until we met you."
Transition Point Business Advisors
4125 Westown Parkway, Suite 104 · West Des Moines, IA 50266 · Phone: (515) 225-4486