The DIRTT Project LIVE! – December 2023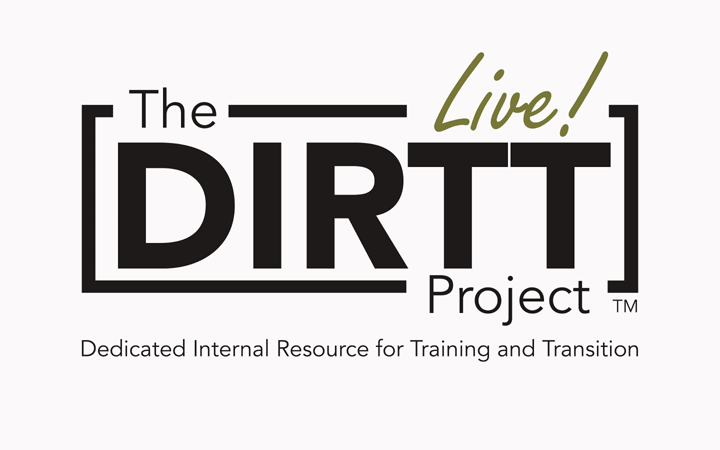 The DIRTT Project LIVE!
The DIRTT Project is the first program of its kind in the world.
Coming to West Des Moines on December 6-8, 2023
The DIRTT Project is the first program of its kind in the world.  Recognizing that many farmers may feel uncertain about purchasing an online program, we decided to bridge the gap between the traditional way of educating about succession planning (conferences) and the new model (online) by offering an in-person intensive three-day workshop.
Unlike a conference, The DIRTT Project LIVE! will be conducted in a classroom format by instructors – not speakers.  Our goal is to ensure that participants understand the concepts of succession planning and are prepared to return to their farms empowered to implement a transition plan for their operation.
Instructors will focus on "how" to navigate the through the components and decisions that are required as well as how to manage the challenges of keeping their teams and families aligned.
The DIRTT Project LIVE! will:
Cover the topics and tools included in The DIRTT Project.
Provide a workshop environment to jump start the planning process.
Give participants access to professionals with expertise in farm succession planning.
Provide networking opportunities to meet and learn from other farmers in transition.
Provide ongoing support through 5 months of group accountability video calls.
Give participants lifetime access to The DIRTT Project through the online portal.
We hope that you will pass this on to a farmer who is looking for the place to start!  We will have more information coming soon!
December 6-8, 2022
The Revel Hotel – West Des Moines
Tapestry Collection by Hilton
11211 Hickman Rd. 
Des Moines, IA  50322
Transition Point Business Advisors
4125 Westown Parkway, Suite 104 · West Des Moines, IA 50266 · Phone: (515) 225-4486